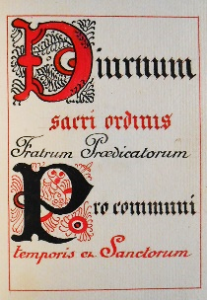 Dominican Diurnal. Diurnum sacri ordinis Fratrum Prædicatorum. Pro communi temporis et Sanctorum. Entirely handwritten and hand-ornamented on laid paper, no place, ca. 1900. Small in-4°. 158 unnumbered ff. Jansenist brown morocco, spine with 5 false-nerves, gilt title, gilt roulette on the cuts, gilt lace on the inside covers, endpapers with ornithological bestiary motifs in pink within green crosses on a gilt background, red edges.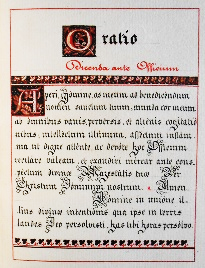 The text, in Latin, is framed, written in elegant red and black or white on a black background, and richly decorated with lettering, headbands, lamp-ends and splendid illuminations.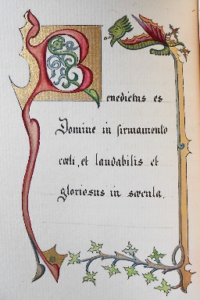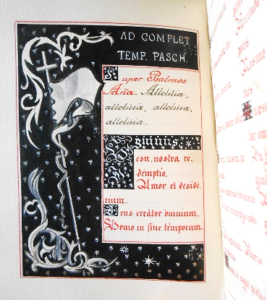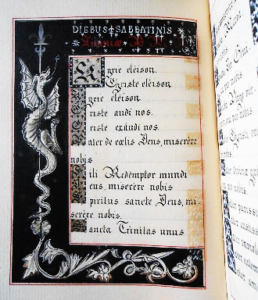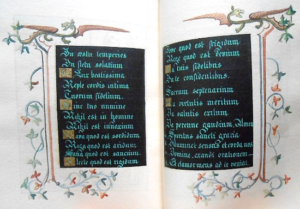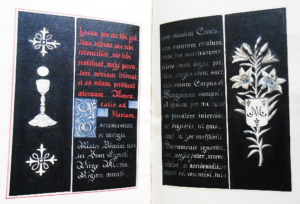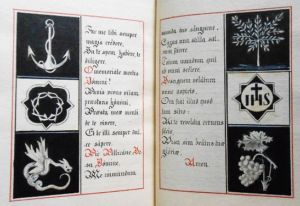 The title is followed by a magnificent painted coat of arms surmounted by a phylactery bearing the motto « Ordinis Veritatis Insignia ».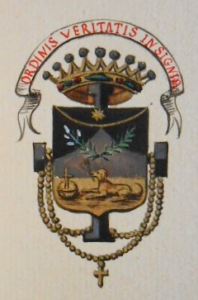 Printed ex-libris of Olivier Laroza, probably Monseigneur Olivier LAROZA, diocesan archivist of Bordeaux, author of a Guide touristique, historique et archéologique de Bordeaux et de la Gironde.
Some discharges of the illuminations on the page opposite, mainly in black, binding rubbed with a very small accident to the head cover.
A very fine copy.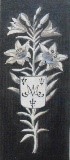 900 €